About Our Team
Personal tax returns are the foundation of our business. We pride ourselves in giving one-on-one attention to every individual who comes in the door and we do our best to make it a positive experience from beginning to end.
Over the years, we've heard a number of times from small business owners that they don't get the attention they need from their accountant because they are too small. You'll never hear that from our clients. Our proficiency ranges from basic tax management and accounting to in-depth financial planning. We also provide quality, personalized financial guidance to individuals and businesses of all sizes.
At Zelano & Associates, we have distinguished ourselves through our knowledgeable expertise in meeting the unique needs of businesses such as healthcare, construction and trades, manufacturers and distributors, non-profit, law firms, engineers, professional service industries, and many more. Whether you have a small or mid-sized business, we have the work ethic and experience to meet your needs, including QuickBooks®, Peachtree/Sage 50, IRS & state problem resolution, sales tax, payroll, and bookkeeping.
We partner with our clients as a resource for questions, problems, or whatever might crop up in their day-to-day business activities. We are always available to answer your questions; in fact we welcome them, no matter what they involve. And if we don't have the answer, we'll find it or direct you to where you can get it.
We are unique in the fact that we have deep roots in several industries which may directly affect you and/or your business. This allows us to step back and understand how your taxes affect your particular situation, discuss it with you, and zoom in on effective solutions in business and individual taxes. Put our third-generation CPA firm's experience to work for you. We understand that WHAT YOU WANT isn't always WHAT YOU NEED.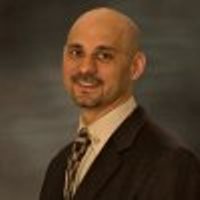 Richard R. Zelano Jr, CPA
A graduate of Bryant University with a Masters degree in Taxation, Richard is a 3rd generation accountant. He has worked in public accounting and private industry with extensive experience preparing financial statements, bookkeeping, payroll services and financial planning for both individuals and business owners. He has prepared over 25,000 personal and 5,000 business returns.
Richard has an extensive background as a real estate broker which allows him to provide direction and planning to his clients.
Richard is a member RIS Small Firms Committee, served on the Technology Committee, Microsoft Partner Program, and served as chair on the Greater Providence Board of Realtor Education Committee.